Diesel locomotive 218 392 as a guest for some days

The impressive Diesel engine 218 392 was visiting Bw Dresden-Altstadt for some days from end of May until June 2017. Some light maintenance and repair works were carried out, using an examination pit in the roundhouse. After successful completion the Diesel was released to her next services in the field of track inspection.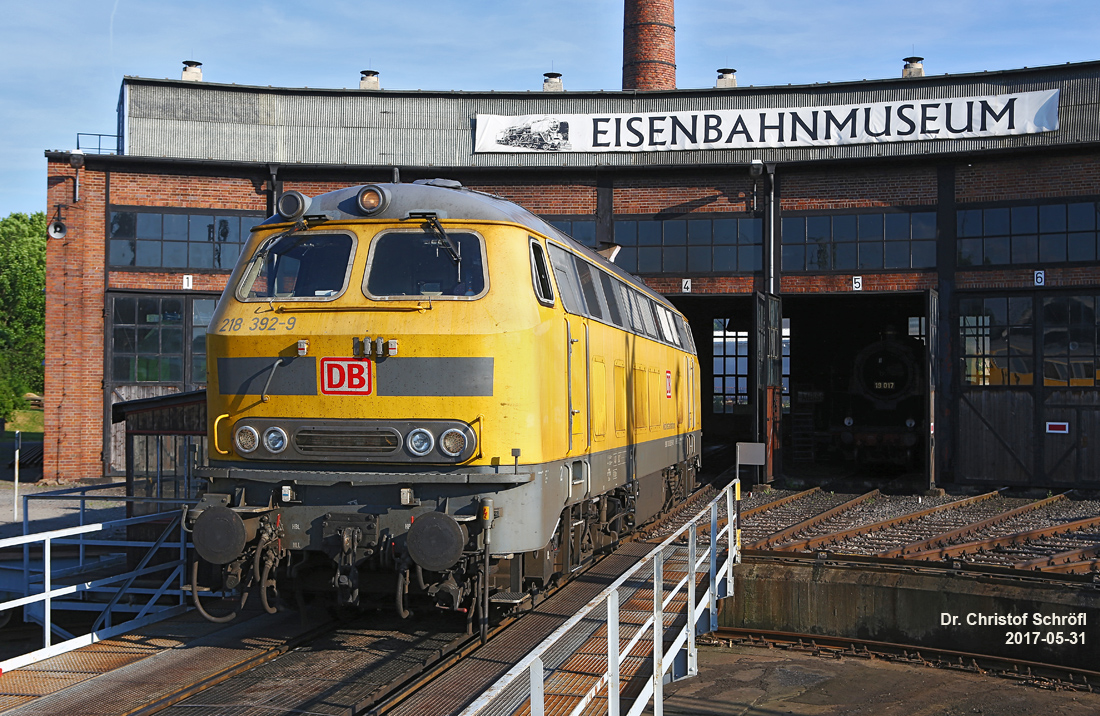 Details
One-day excursion to the Lausitz lignite mining district with E 77 10 on May 17th, 2017
A one-day excursion passenger train led E 77 10 to the Lausitz lignite mining district on May 17th, 2017. Starting in Coswig bei Dresden, E 77 10 hauled the four, well-crowded passenger waggons to Peitz Ost. In this industrial station the waggons were handed over to an EL2.m DC locomotive and a V100 diesel. While E 77 10 was travelling to Spreewitz on DB tracks, the excursion train started a very interesting and impressive cruise through the lignite mining district of the LEAG company. After a visit of the railroad central facility the waggons set was transferred to E 77 10 in Spreewitz. From there, the ride home to Coswig and Dresden started.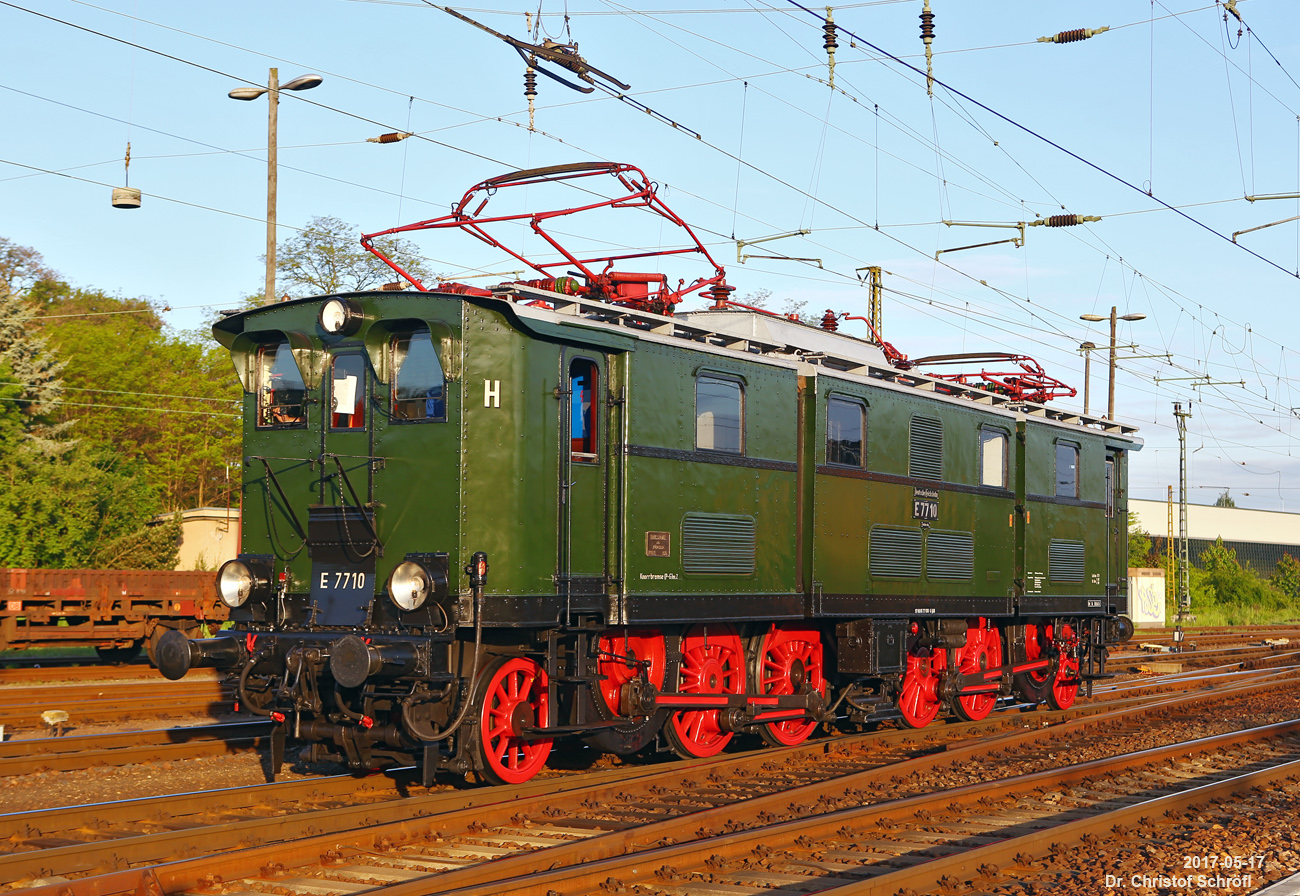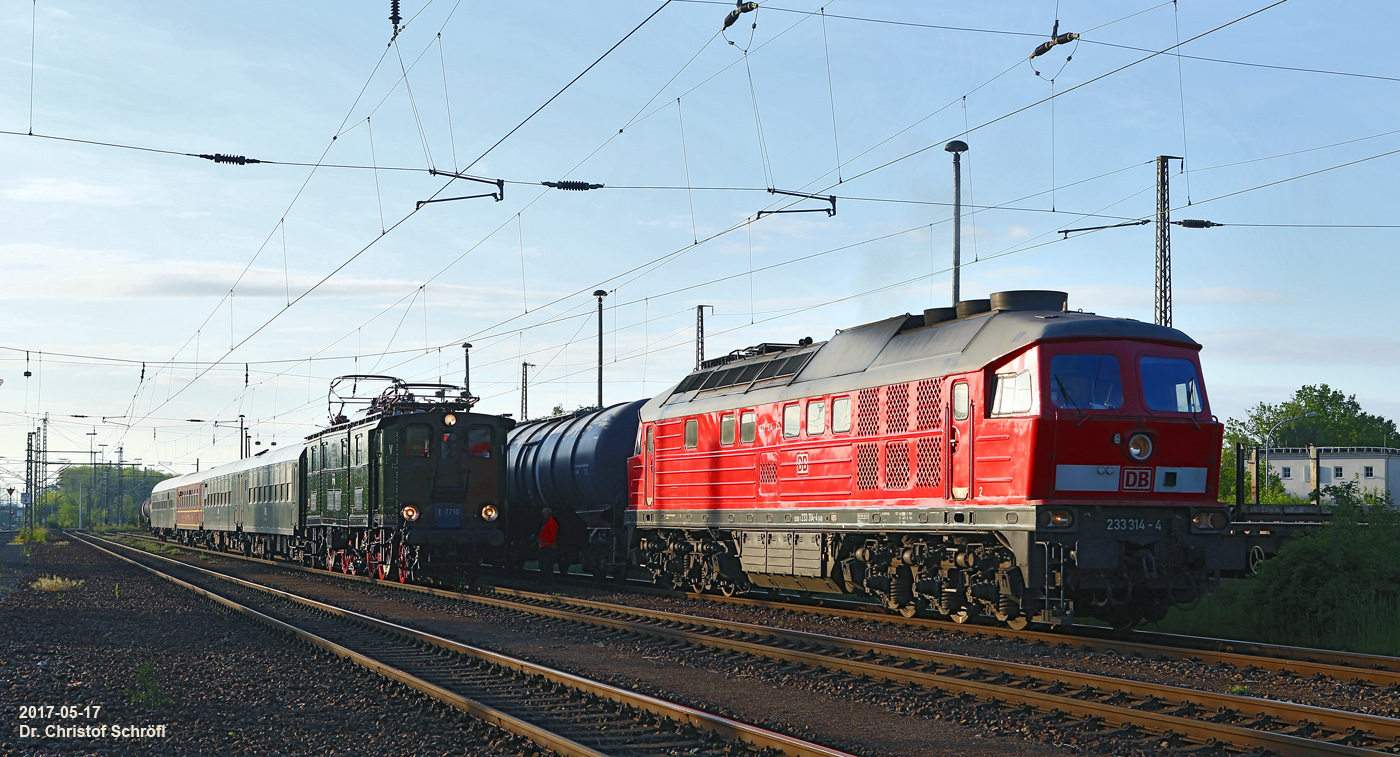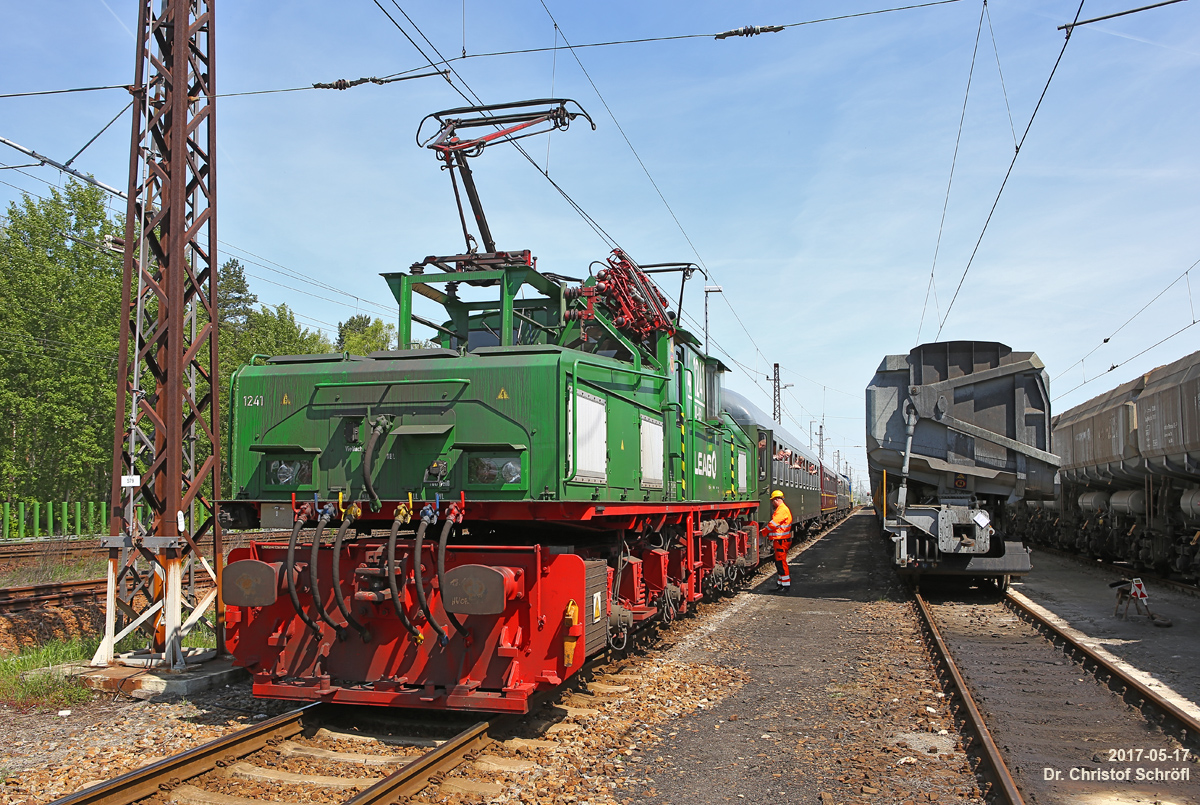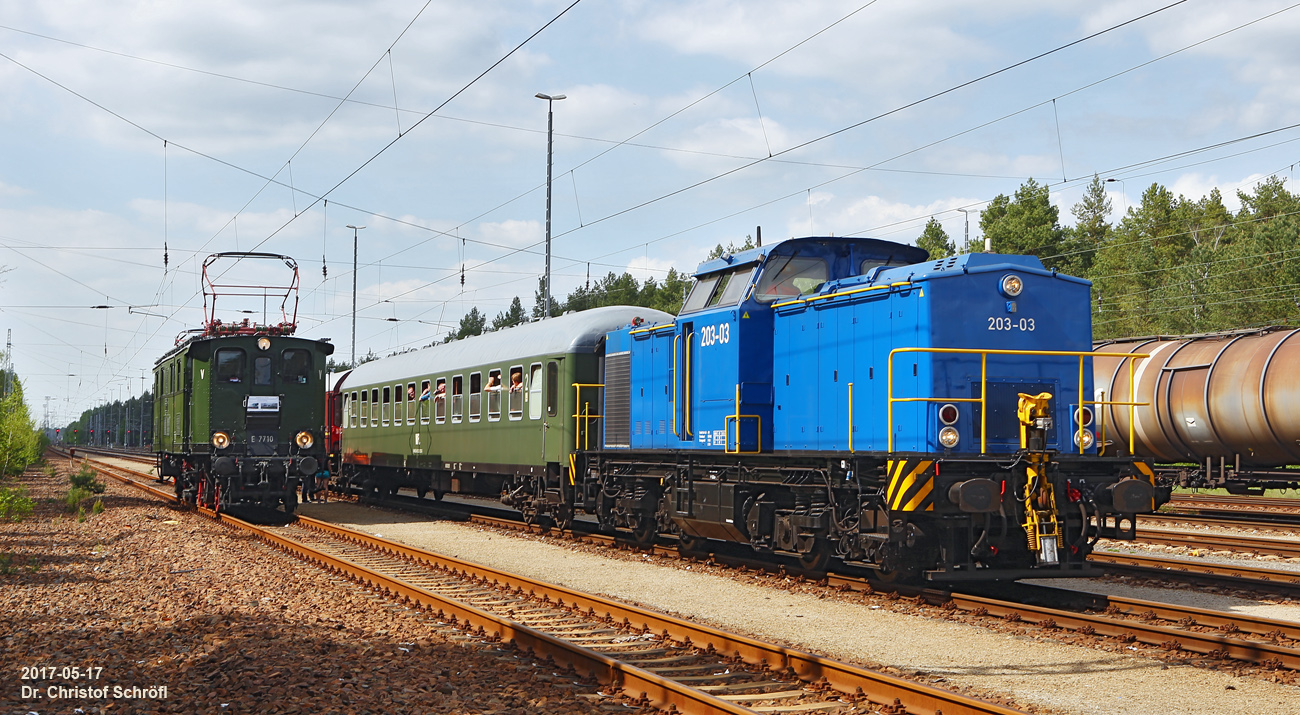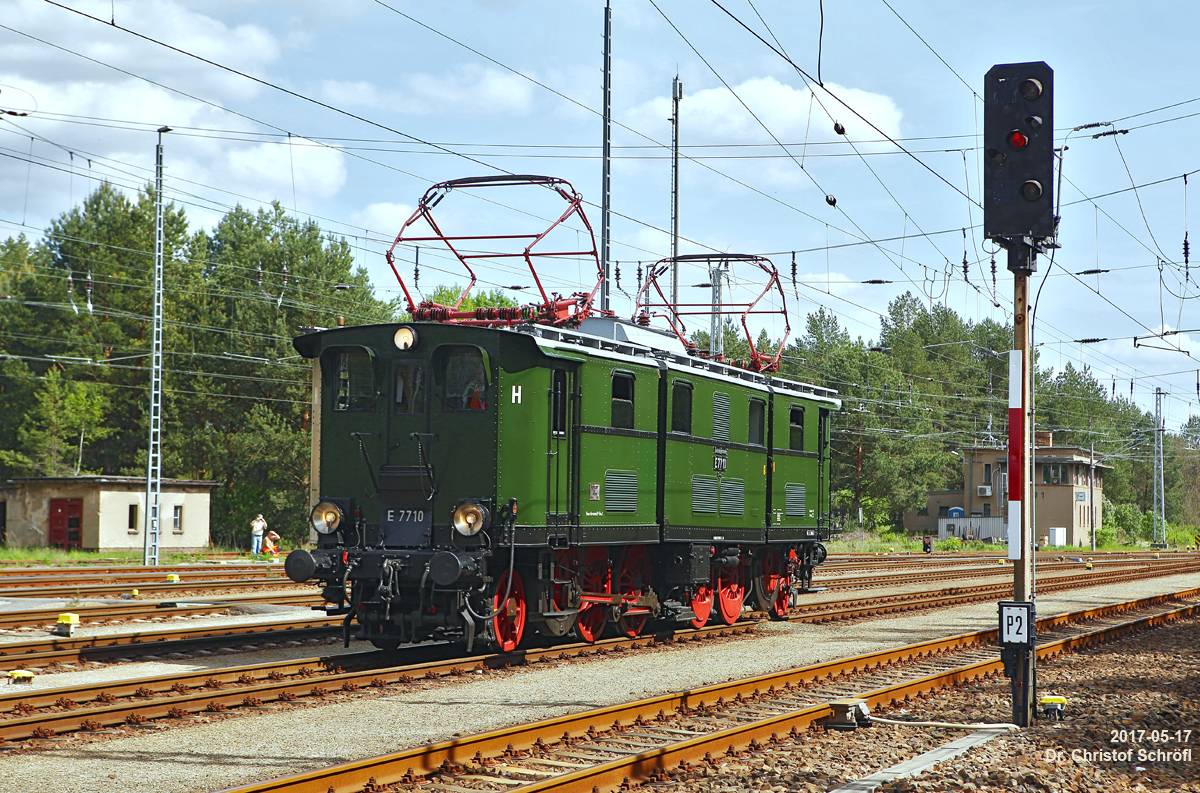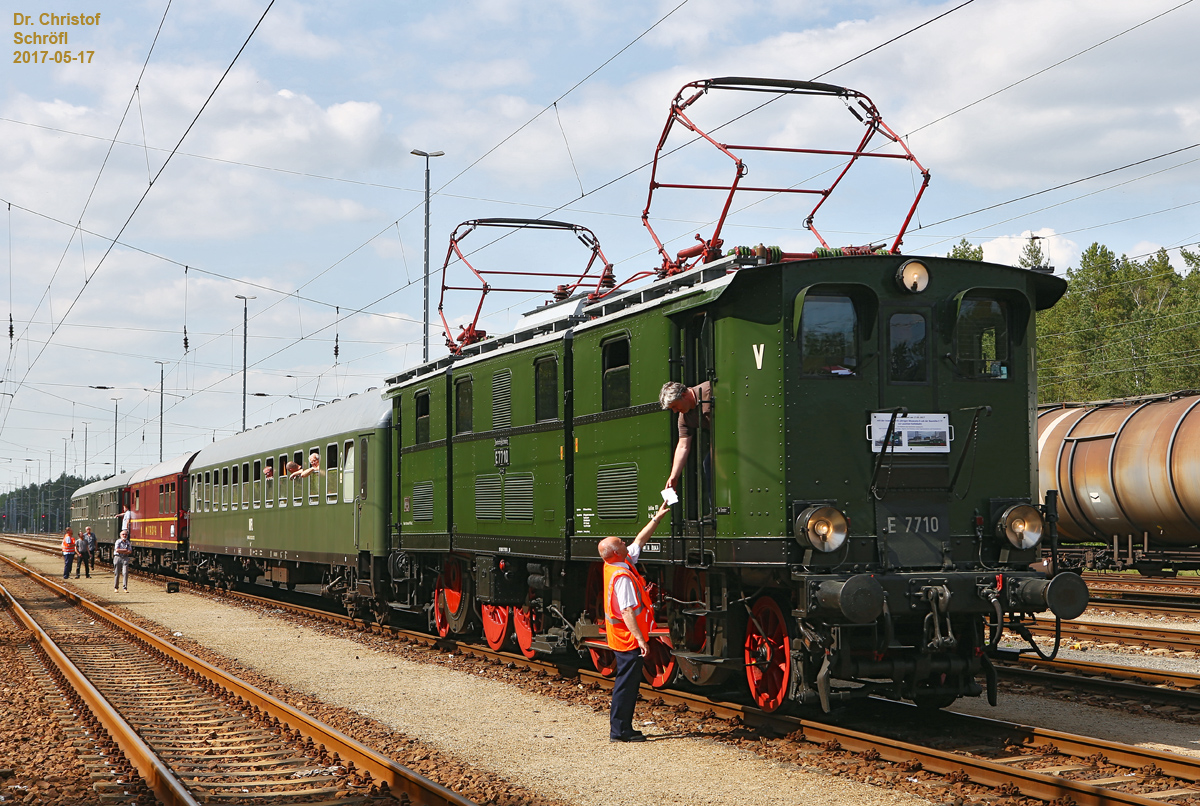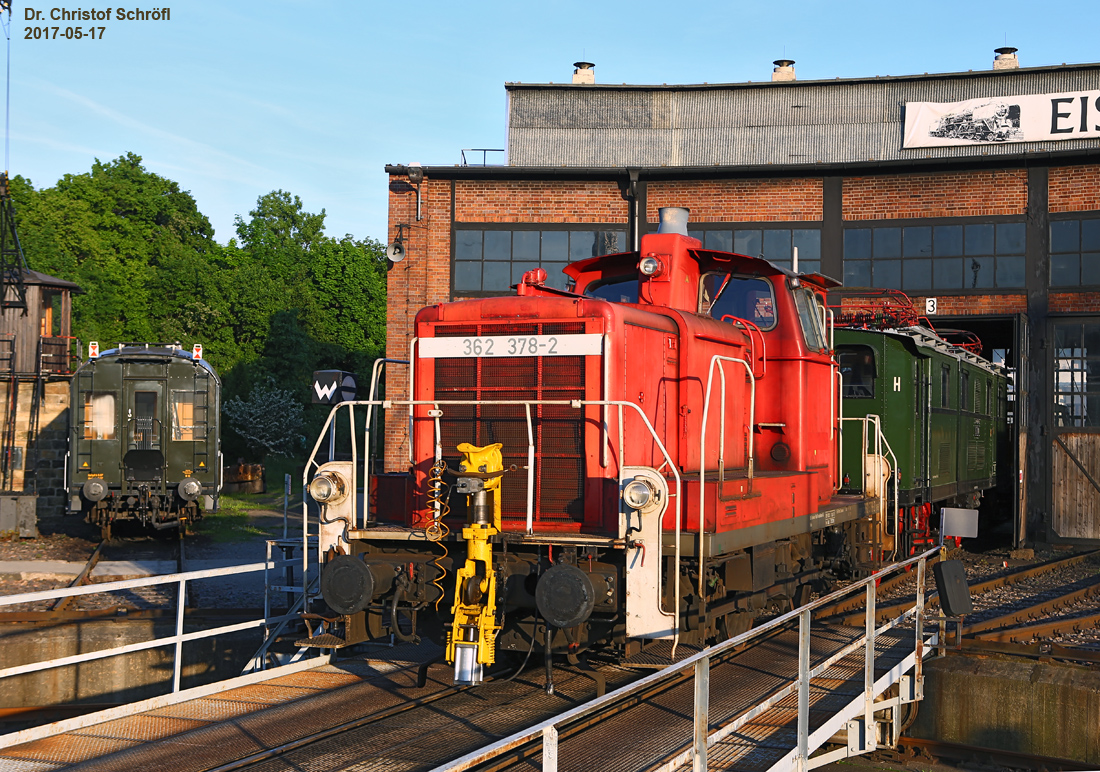 Text & Images: Dr. Christof Schröfl, Mitarbeiter Medien IG Bw Dresden-Altstadt e.V.
Details
Guest locos in Bw Dresden-Altstadt
On Saturday, 2016-02-20, 86 1333 and 112 565 of PRESS as well as 03 2155 of WFL were in Bw Dresden-Altstadt. Locos were changed on behalf of a one-day-excursion special train operated by Lausitzer Dampflokclubs LDC from Cottbus to Altenberg. Arriving 03 2155 left the train in Dresden Hauptbahnhof and entered the depot. For the mountainious part to Altenberg the class 86 and the V100 took over. In the evening, 86 1333 came in again and was supplied for heading home to Glauchau.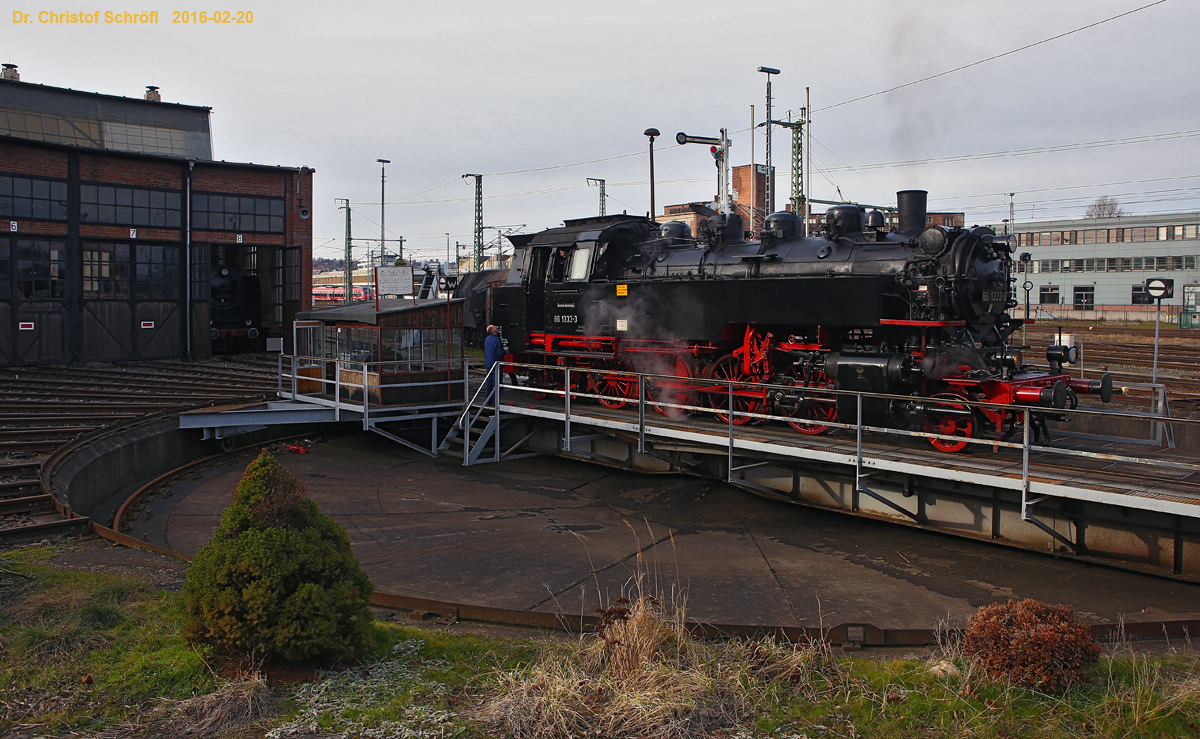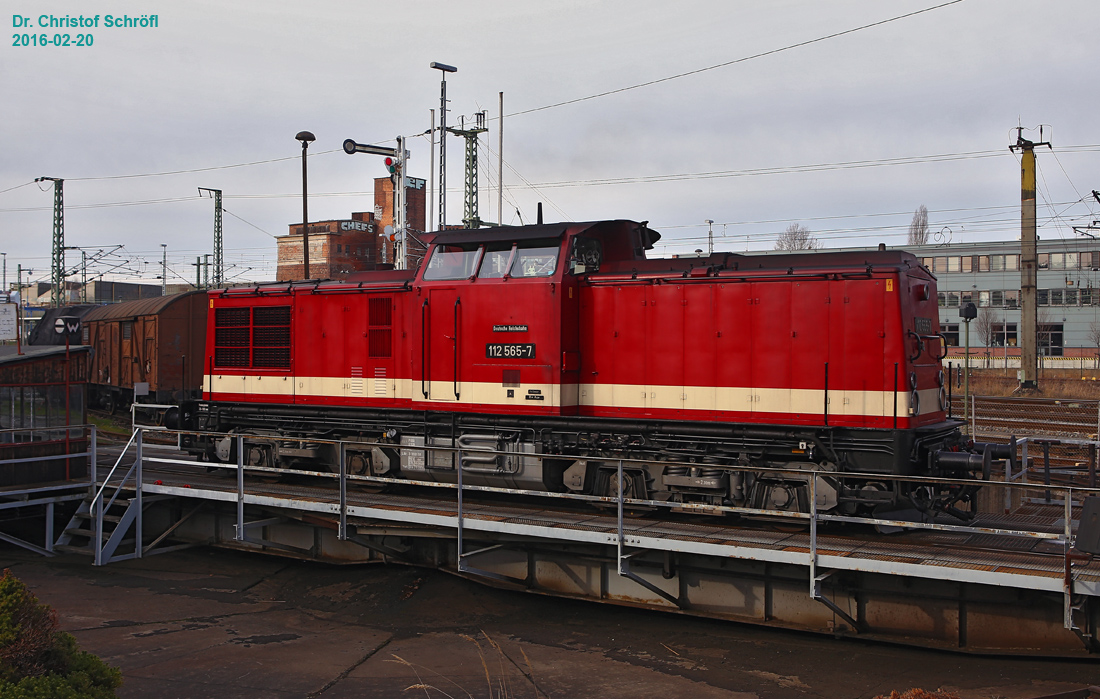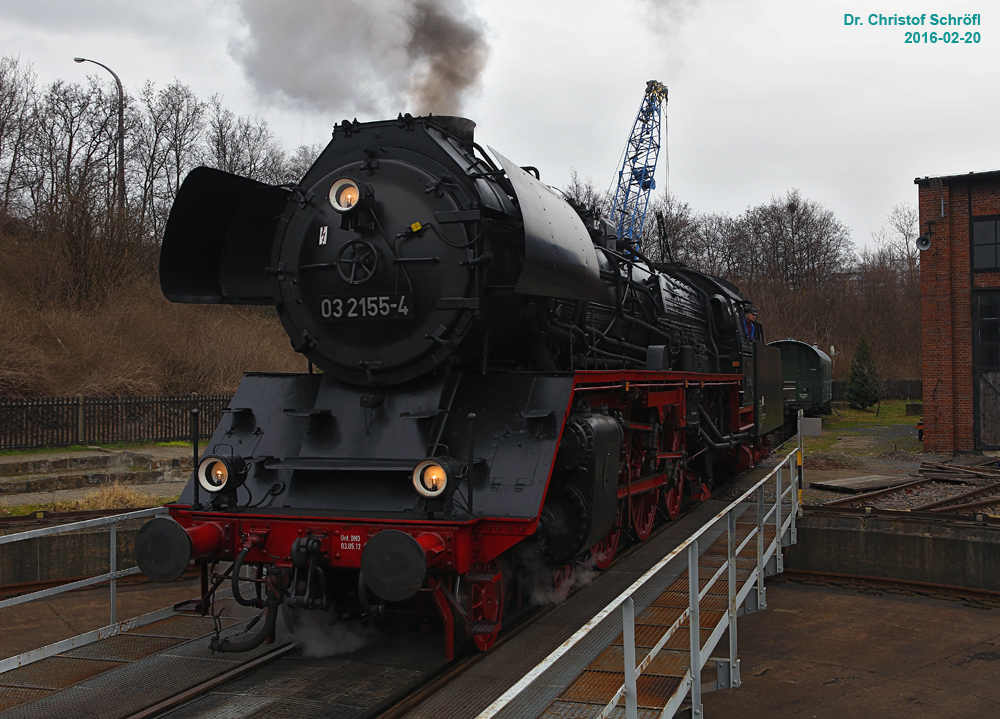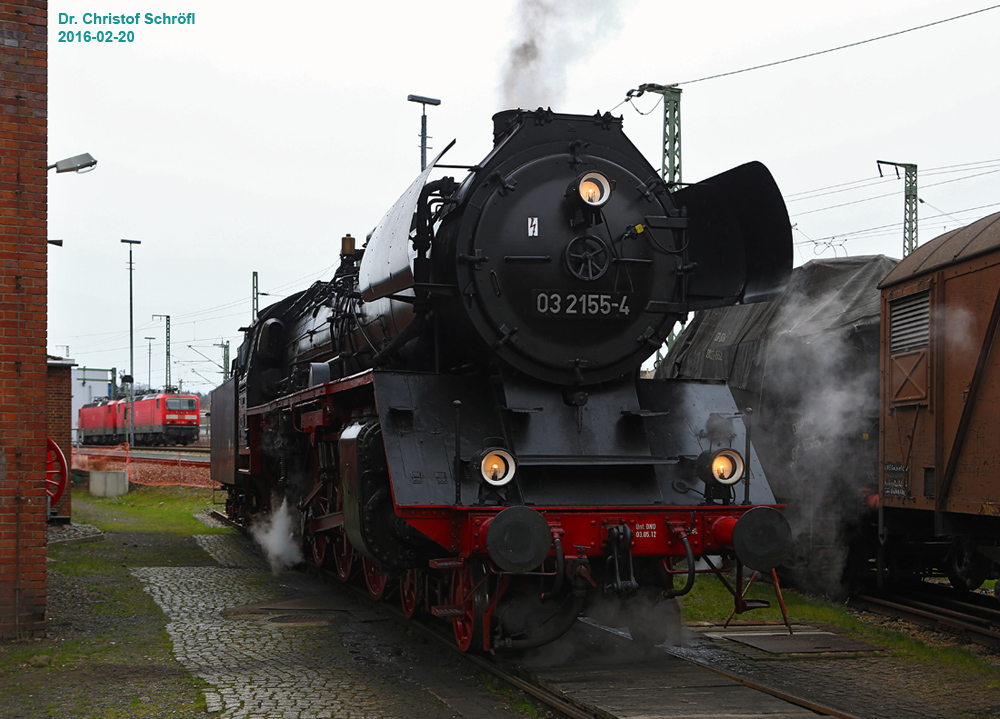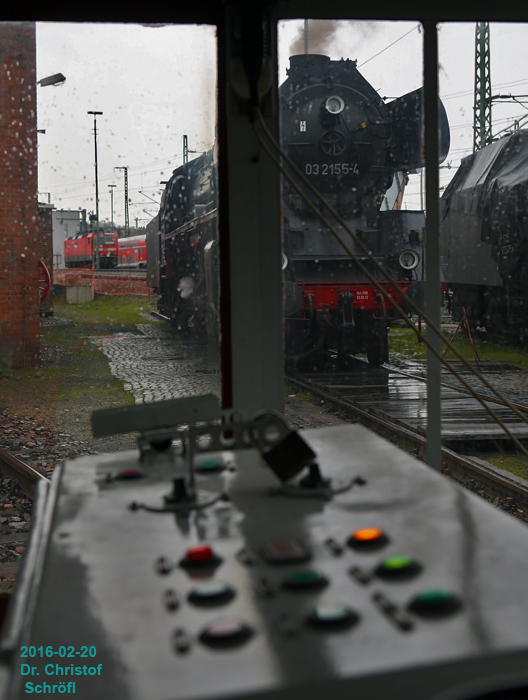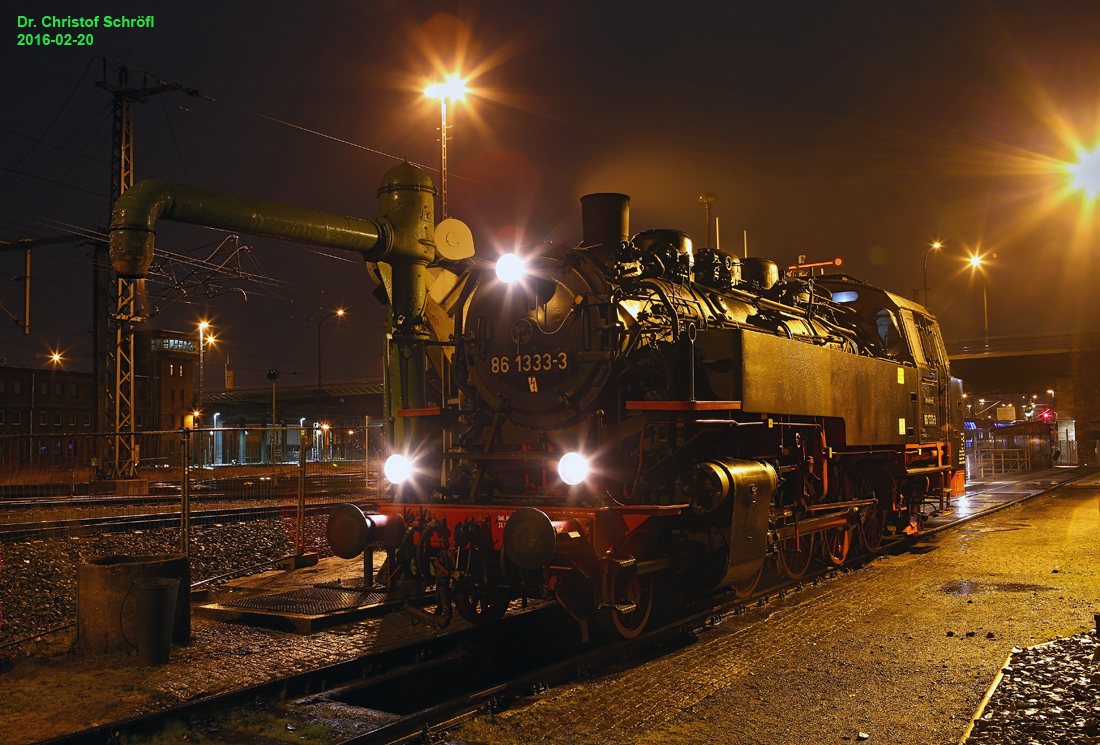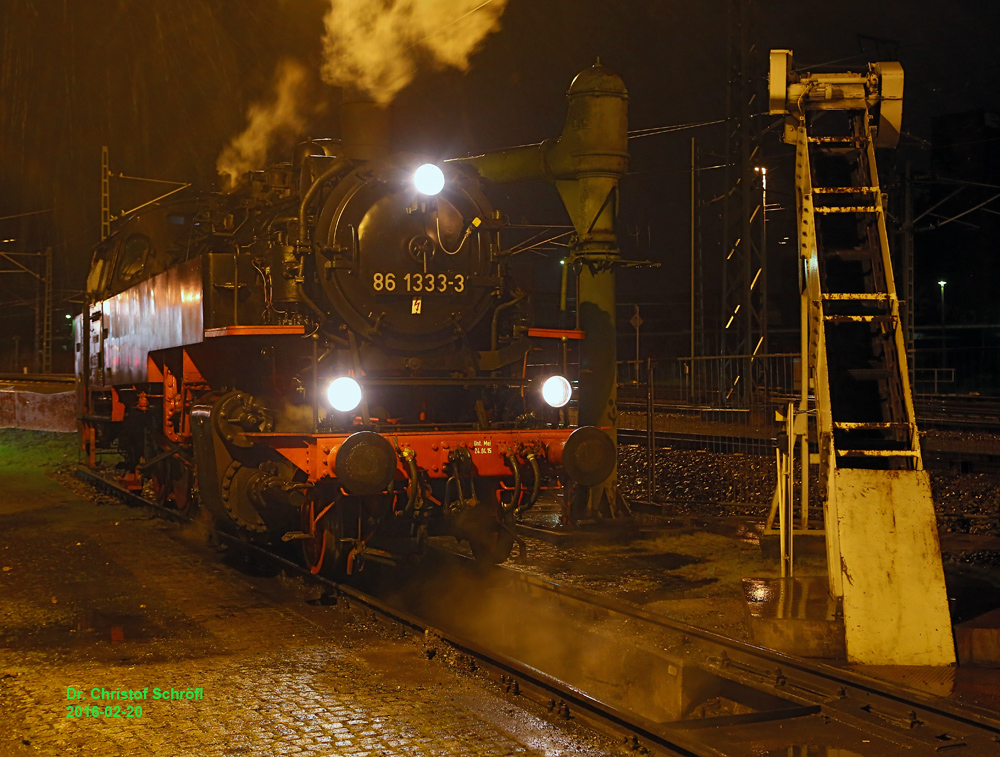 Details
78 009 is located in roundhouse 1 now
Since May 2015, heavy repair works at roundhouse 4 are operated by Verkehrsmuseum Dresden (VMD). Some rearrangements in the locations of the vehicles in this roundhouse have become necessary. Most importantly, VMD and our association issued a long-term contract of loan concerning the steam locomotive 78 009, a Prussian T18. This locomotive has moved into roundhouse 1 close to Nossener Brücke and is on display on behalf any museums openings of our association.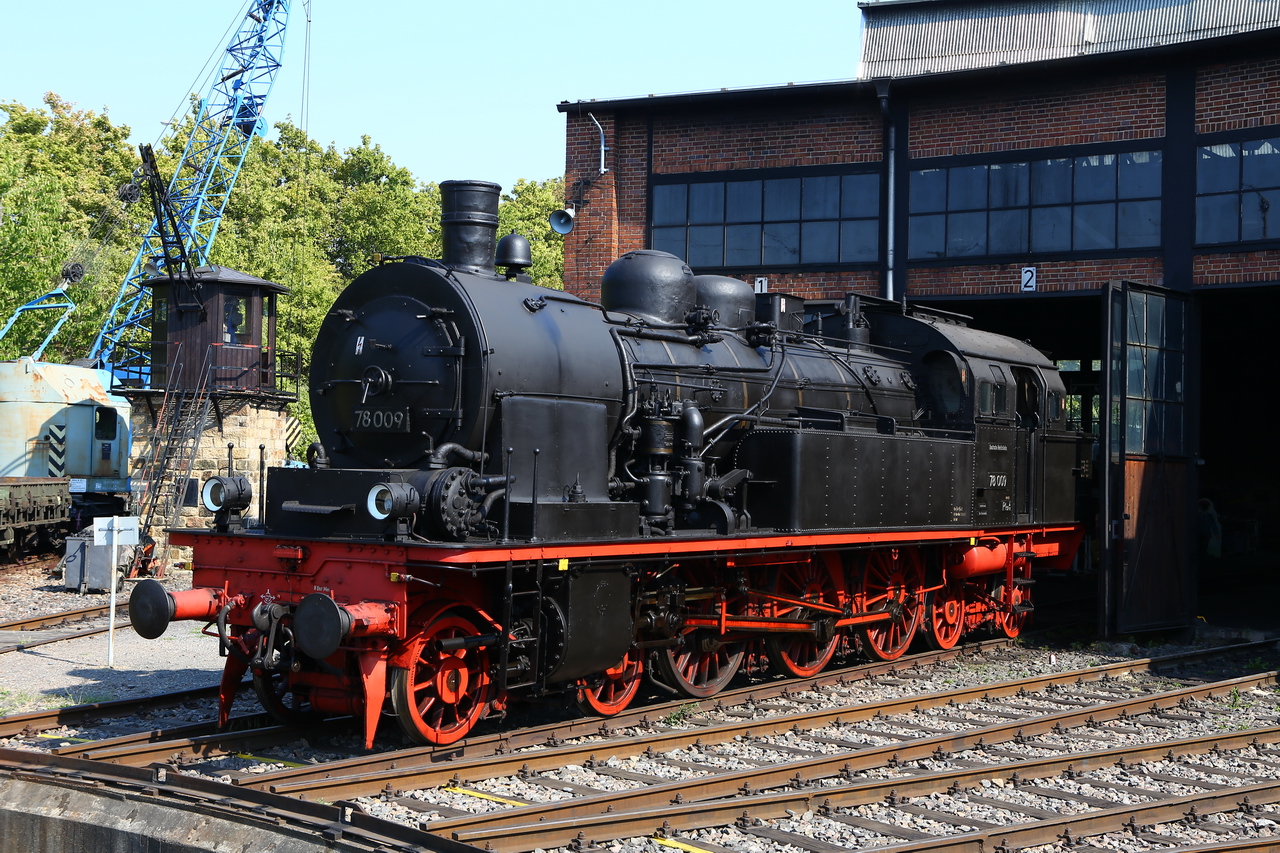 Details
Next Model Train Stock Market in May
The next Model Train Stock Market In our Railway Museum will be on Saturday, May-30th.
Look around - enjoy the flair - buy something for your hobby. You are heartly welcome!
Details