Next Model Train Stock Market in May
The next Model Train Stock Market In our Railway Museum will be on Saturday, May-30th.
Look around - enjoy the flair - buy something for your hobby. You are heartly welcome!
Details
Next opening
Dear visitors!
Our museum will be open again in April 2015. We are looking forward to welcome you to the next Steam Engine Festival!
Your team of Dresden Railway Museum (IG Bw Dresden-Altstadt e.V.)
Details
Saint Nicolas' Day in our museum
On December 6th, the Dresden Railway Museum will be open for last time this year. We want to thank all our guests who visited us in 2014. Admission will be free that day.

All friends of model railroading can enjoy the model train stock market in our roundhouse. As well, the model train section of our club will welcome you to visit the model train layouts on display.

Not only for children, Saint Nicolas will drop in our roundhouse.




All highlights:

- Visit of Saint Nicolas


- Have a ride in the driver's cab of one of our engines, ca. 20 minutes per batch


- Model train stock market in the roundhouse


- Yummy Christmas stuff like mulled wine (without alcohol for children) and Dresden Stollen


- Presentation of our historic electrical engine E 7710 along the museum's area
Details
Prussian compartment coach C 1254 has arrived in Dresden-Altstadt
Late at night on November 11, 2014, compartment coach C 1254 of the former Royal Prussian States Railways arrived in Dresden-Altstadt. The owner, Verkehrsmusuem Dresden, has arranged its transfer. In its previous long-term place of exhibition on the island of Usedom, it could not be supervised and maintained in an appropriate way any longer. After the transfer train, which was operated by PRESS (locomotive: 293 046), had arrived in Dresden-Altstadt, members of our association IG Bw Dresden-Altstadt e.V. performed the shunting service into roundhouse #4. This carriage will be displayed during special events and presentations only.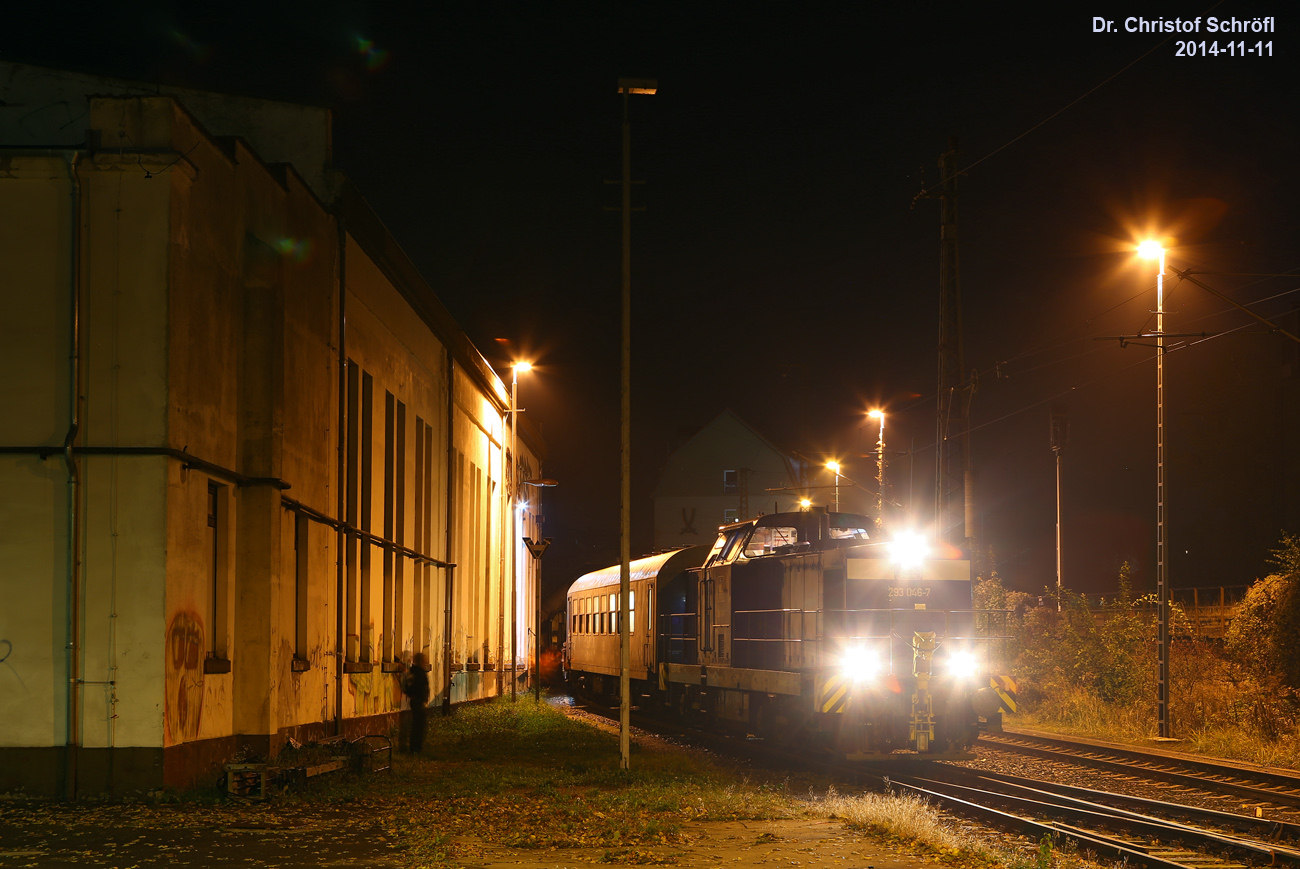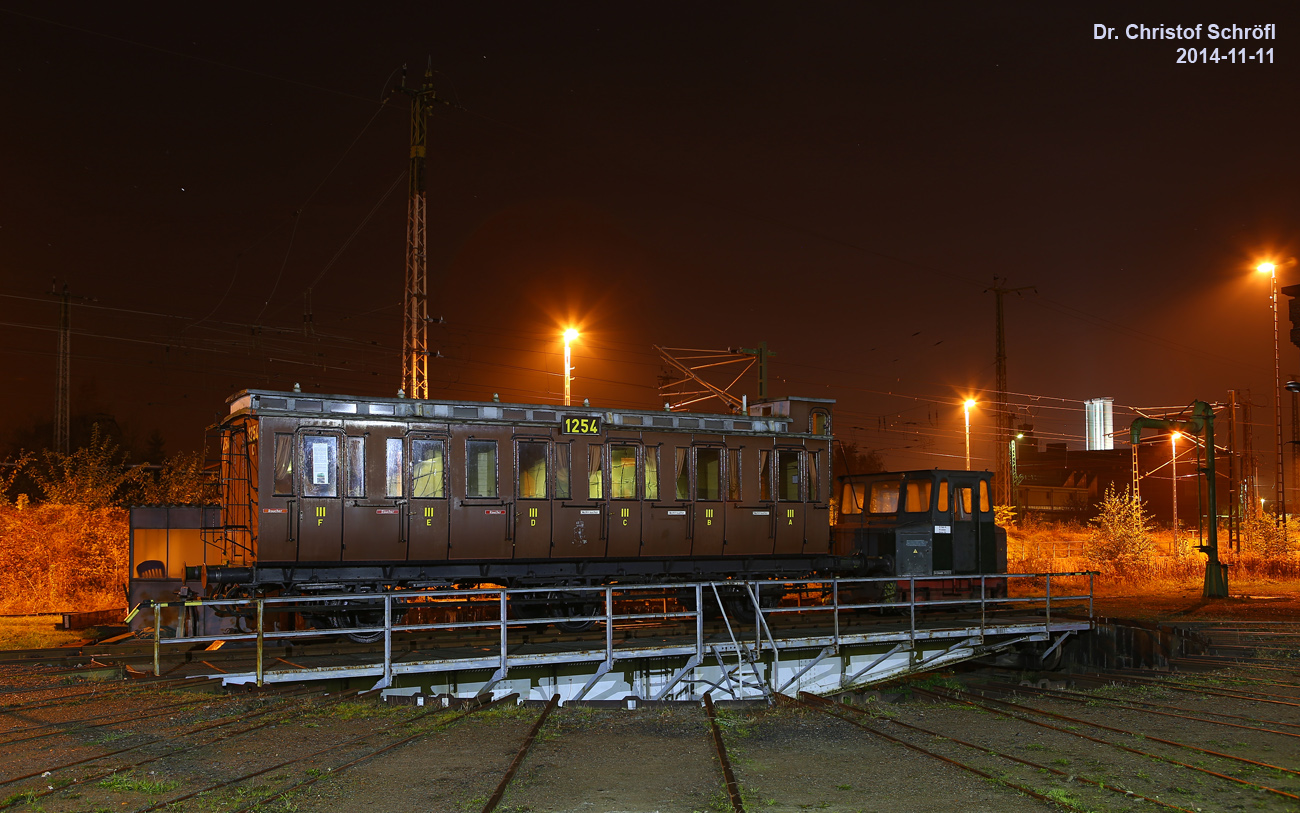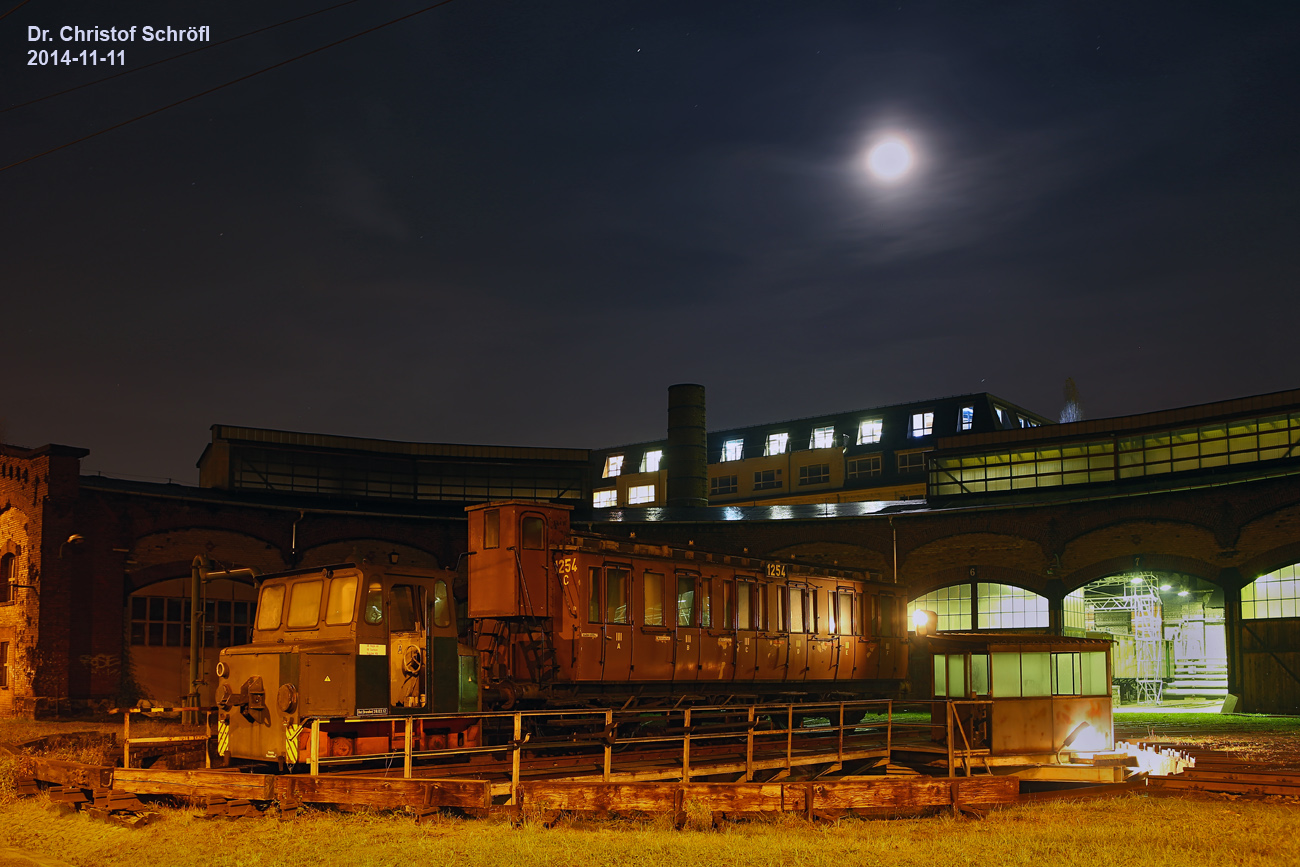 Details
E 77 10 hauled scheduled ITL freight trains on Sept. 20 and Oct. 11, 2014
On September 20th and on October 11th, 2014, E 77 10 hauled a scheduled freight train operated by ITL between Dresden-Friedrichstadt/GVZ and Freiberg i. Sa. and back. However, it could not be used as a single locomotive for technical reasons related to the steeply inclined section between Tharandt and Klingenberg-Colmnitz. On both occasions, the double header was led by E 77 10 as the first engine and a regular electric engine of ITL took over the major part of forwarding as the second engine. As well for technical reasons, E 77 10 could not be placed as a single leading engine and the "modern" engine be positioned as a banker.

We are very grateful to all railroad staff involved and - above all - to ITL that made the dreams come true!!

Please feel free to enjoy some impressions: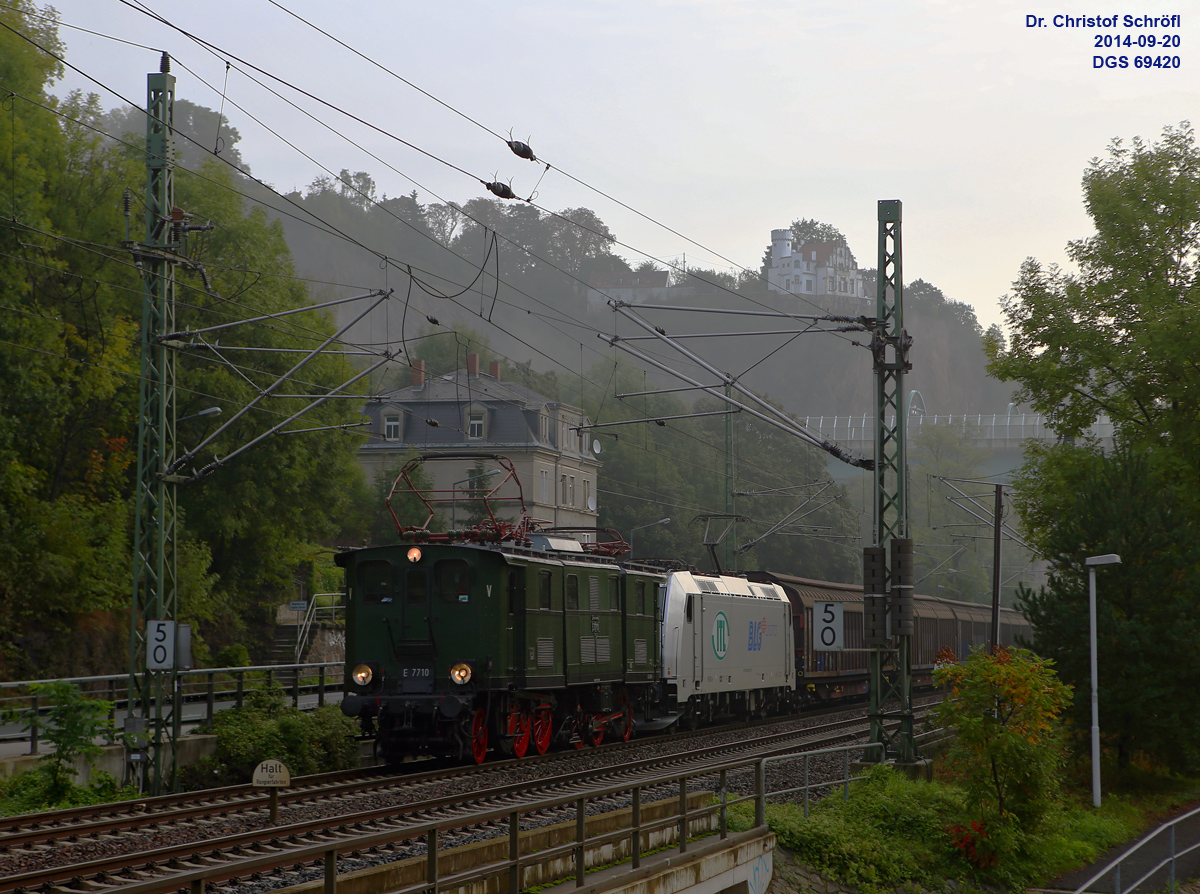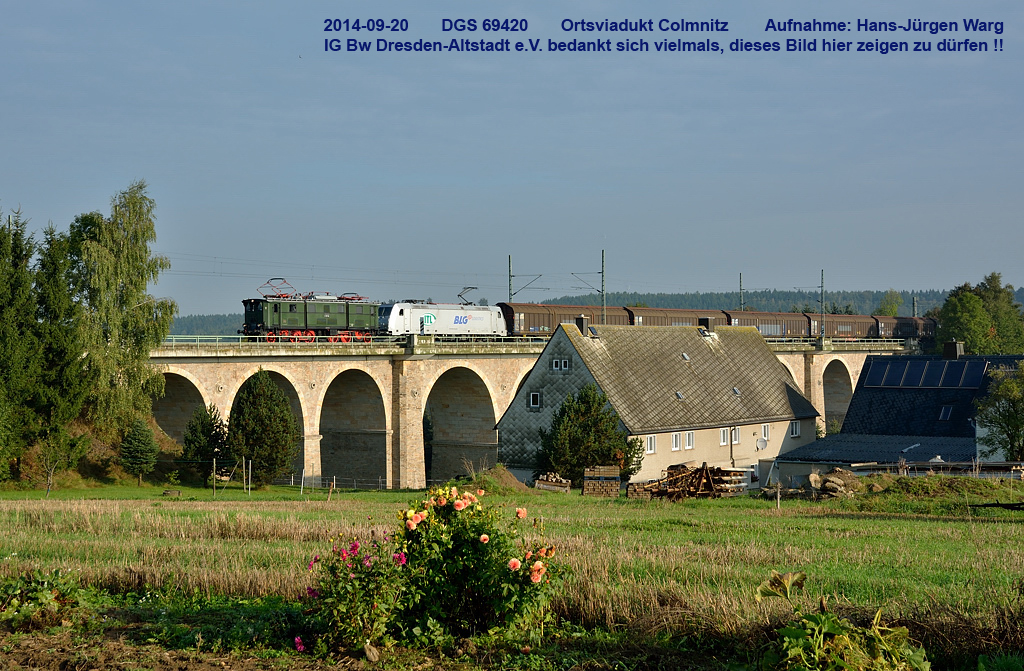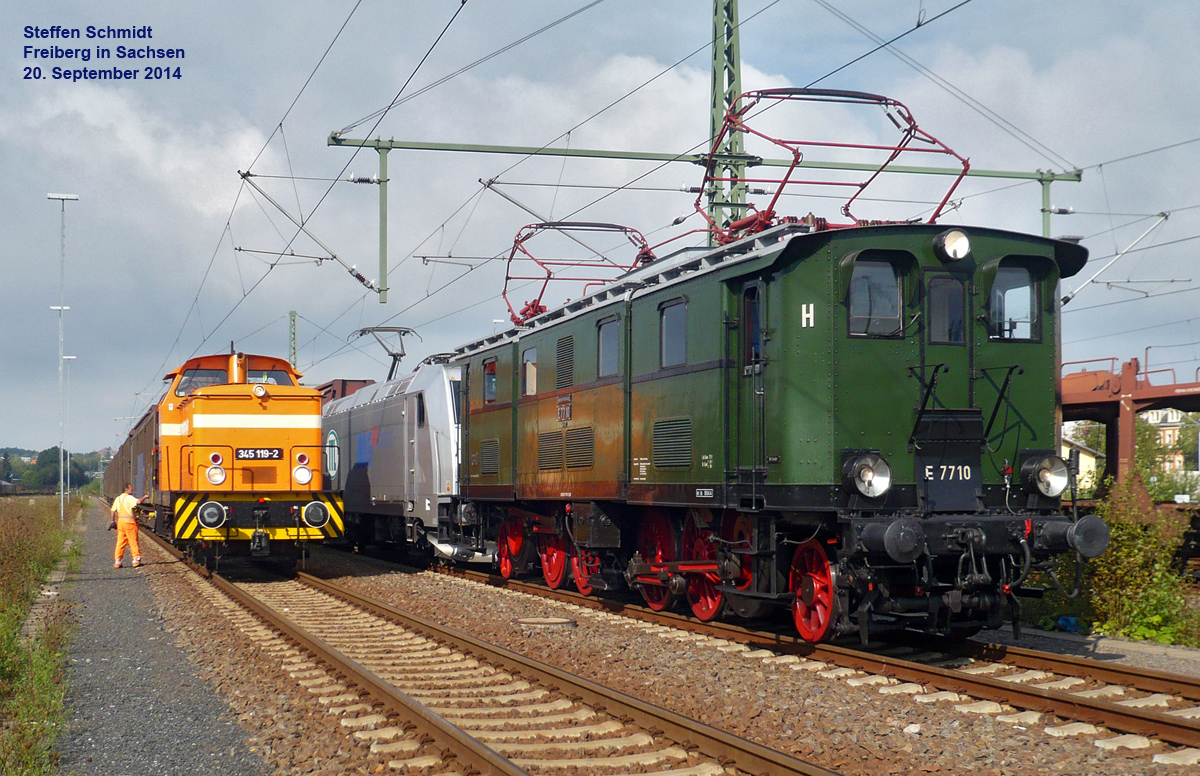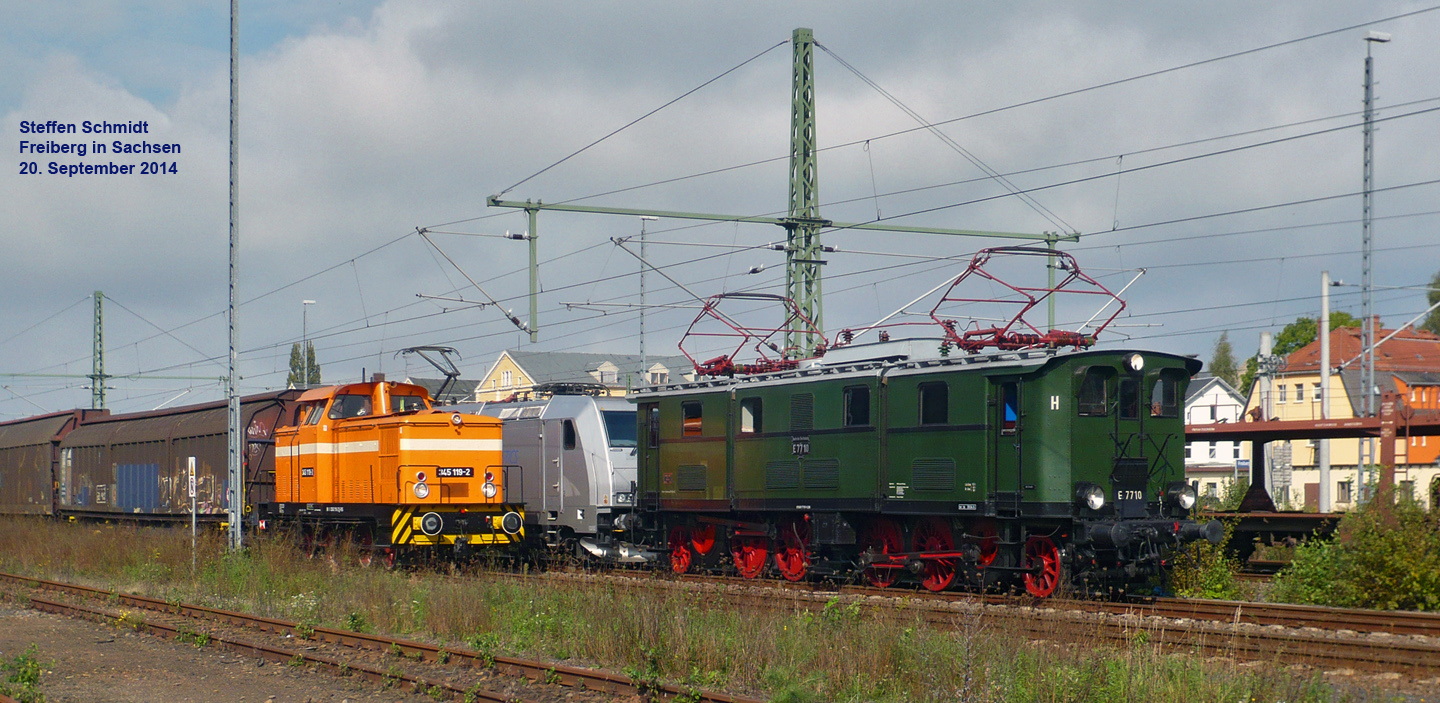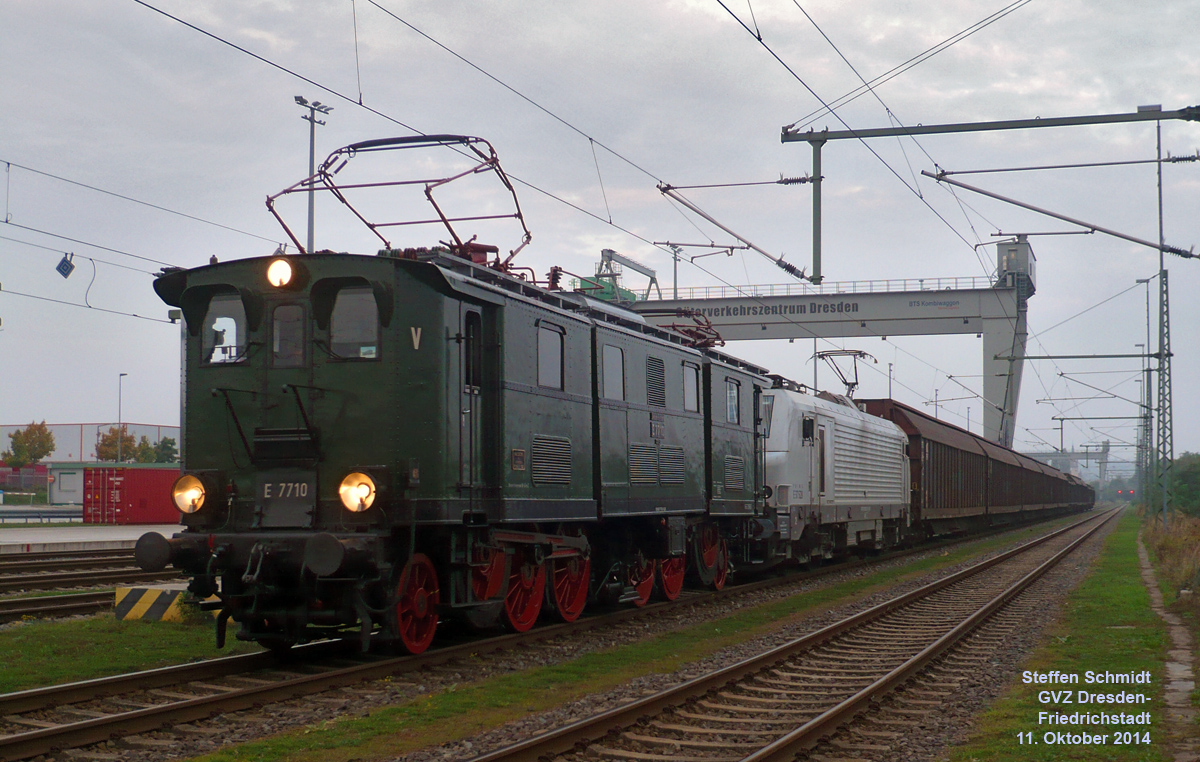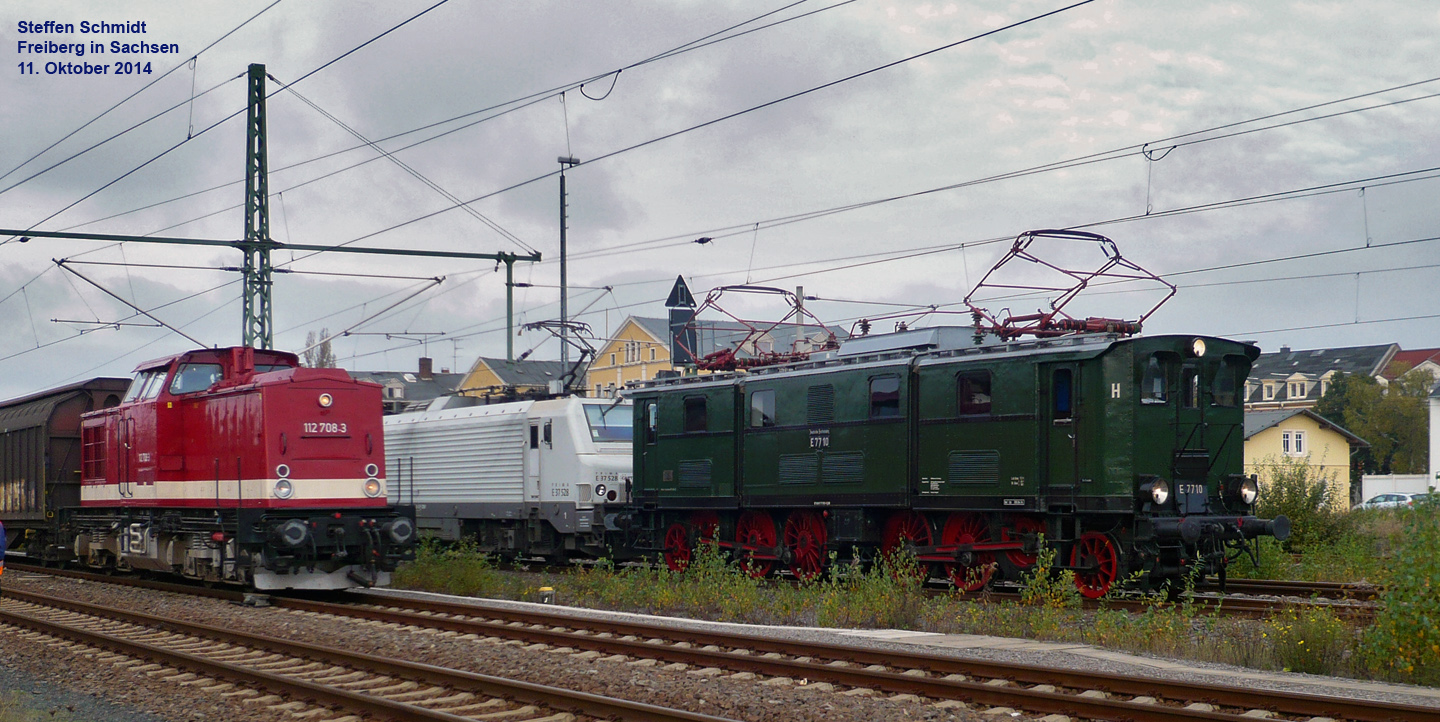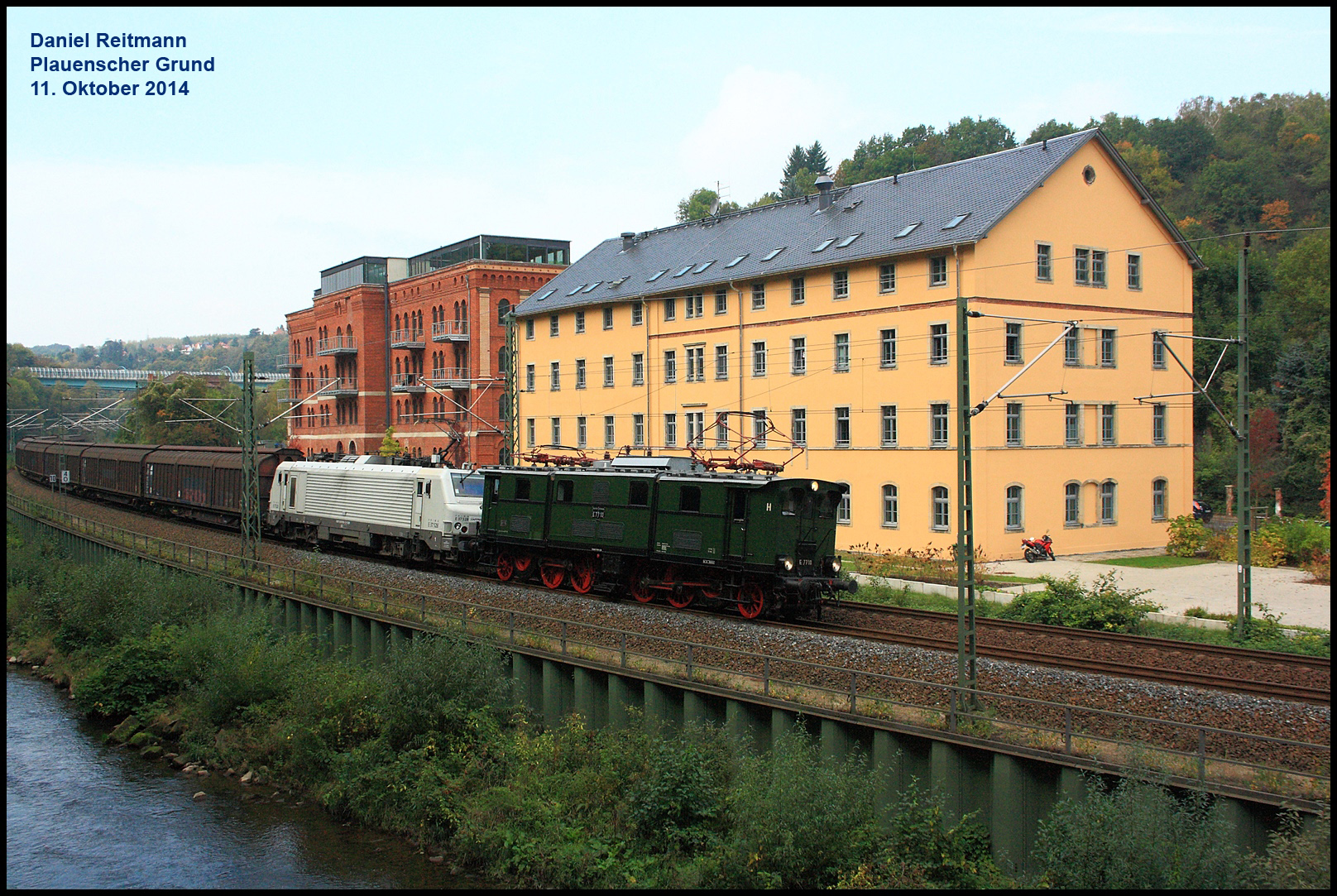 Further information about E 77 10:
Details