One-day excursion to the Lausitz lignite mining district with E 77 10 on May 17th, 2017
A one-day excursion passenger train led E 77 10 to the Lausitz lignite mining district on May 17th, 2017. Starting in Coswig bei Dresden, E 77 10 hauled the four, well-crowded passenger waggons to Peitz Ost. In this industrial station the waggons were handed over to an EL2.m DC locomotive and a V100 diesel. While E 77 10 was travelling to Spreewitz on DB tracks, the excursion train started a very interesting and impressive cruise through the lignite mining district of the LEAG company. After a visit of the railroad central facility the waggons set was transferred to E 77 10 in Spreewitz. From there, the ride home to Coswig and Dresden started.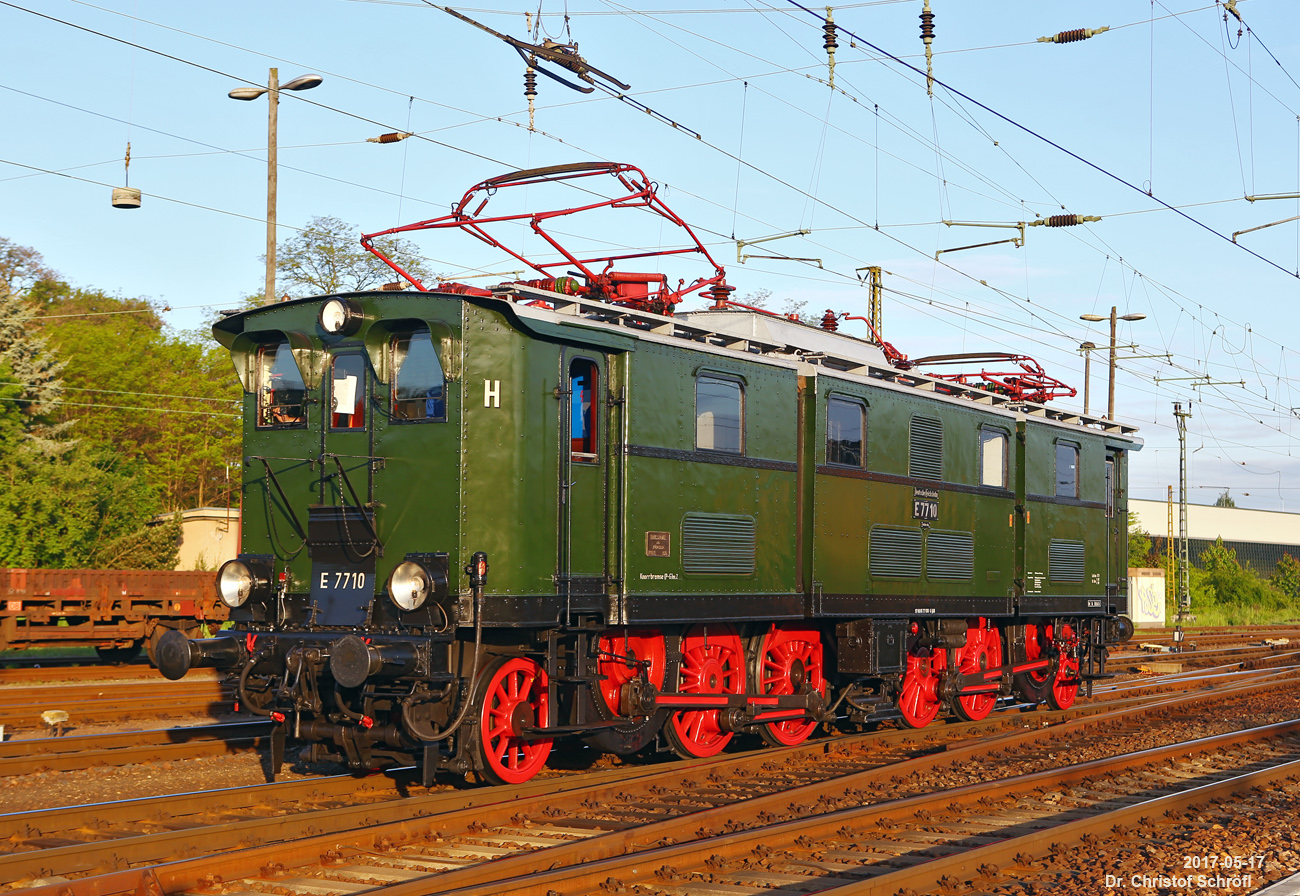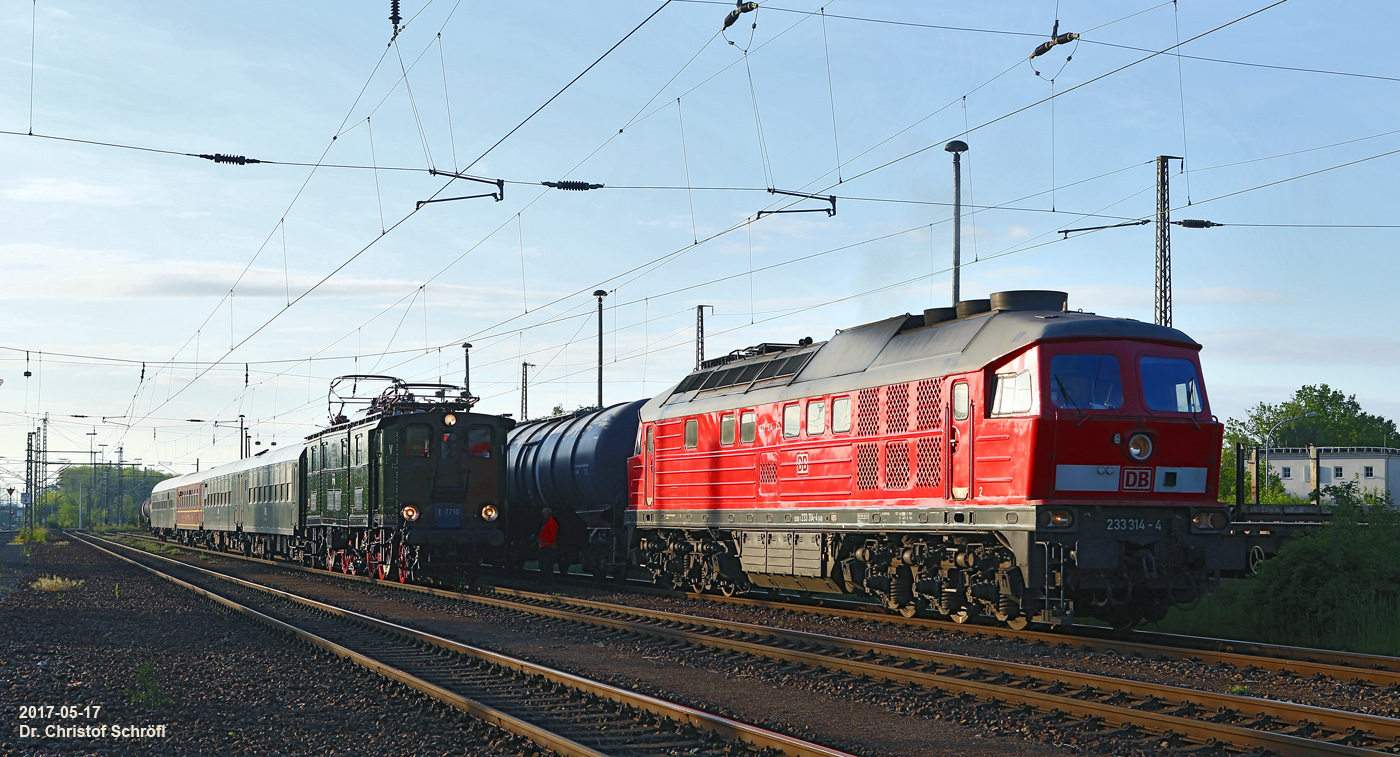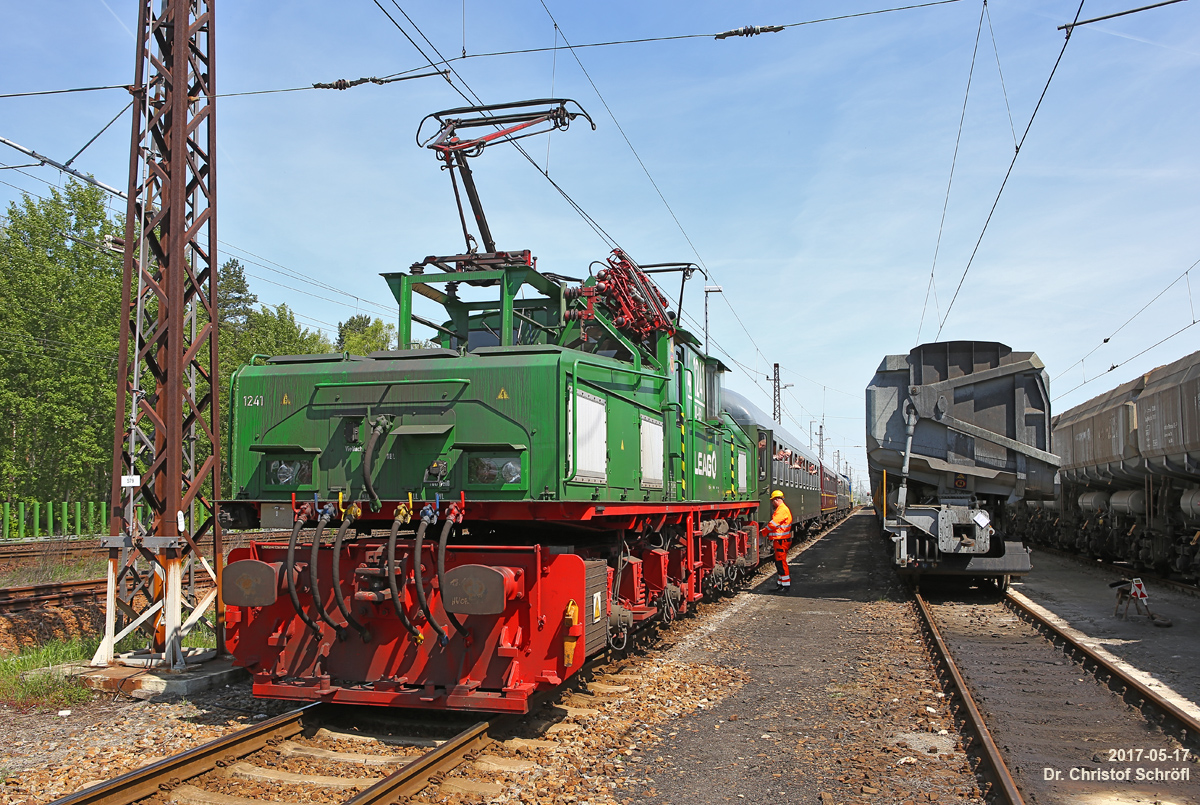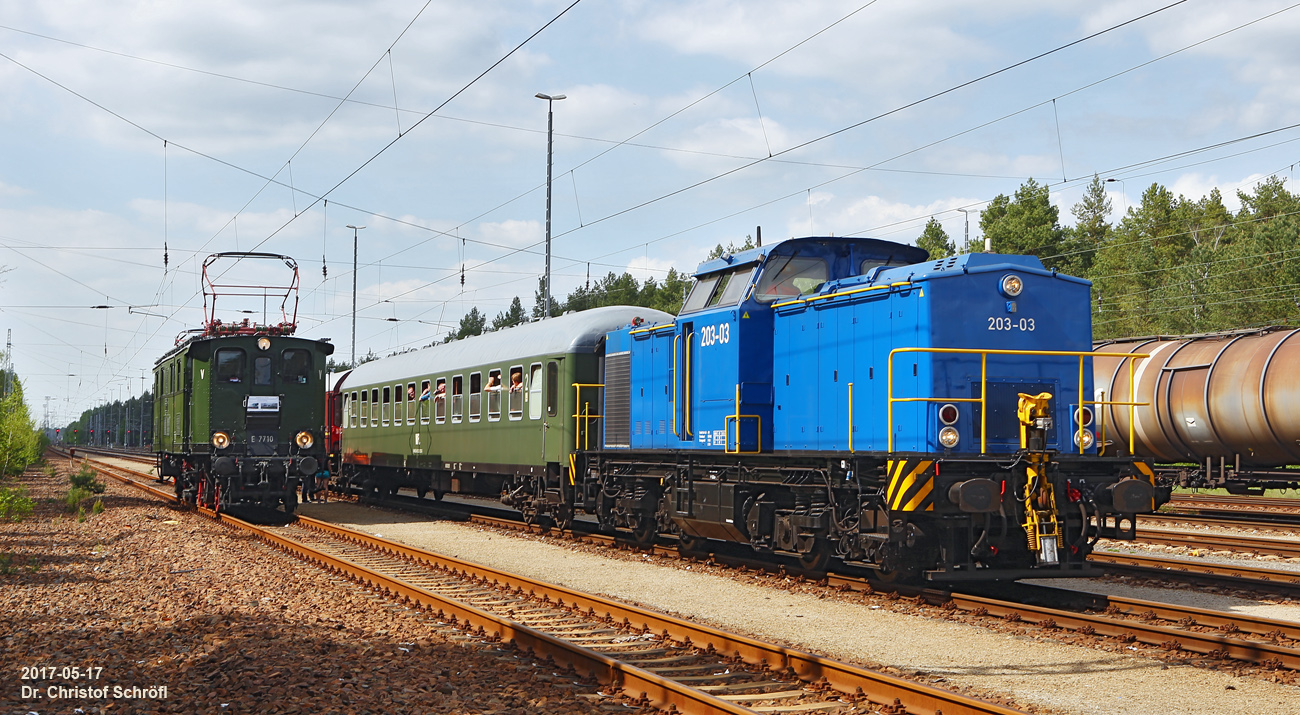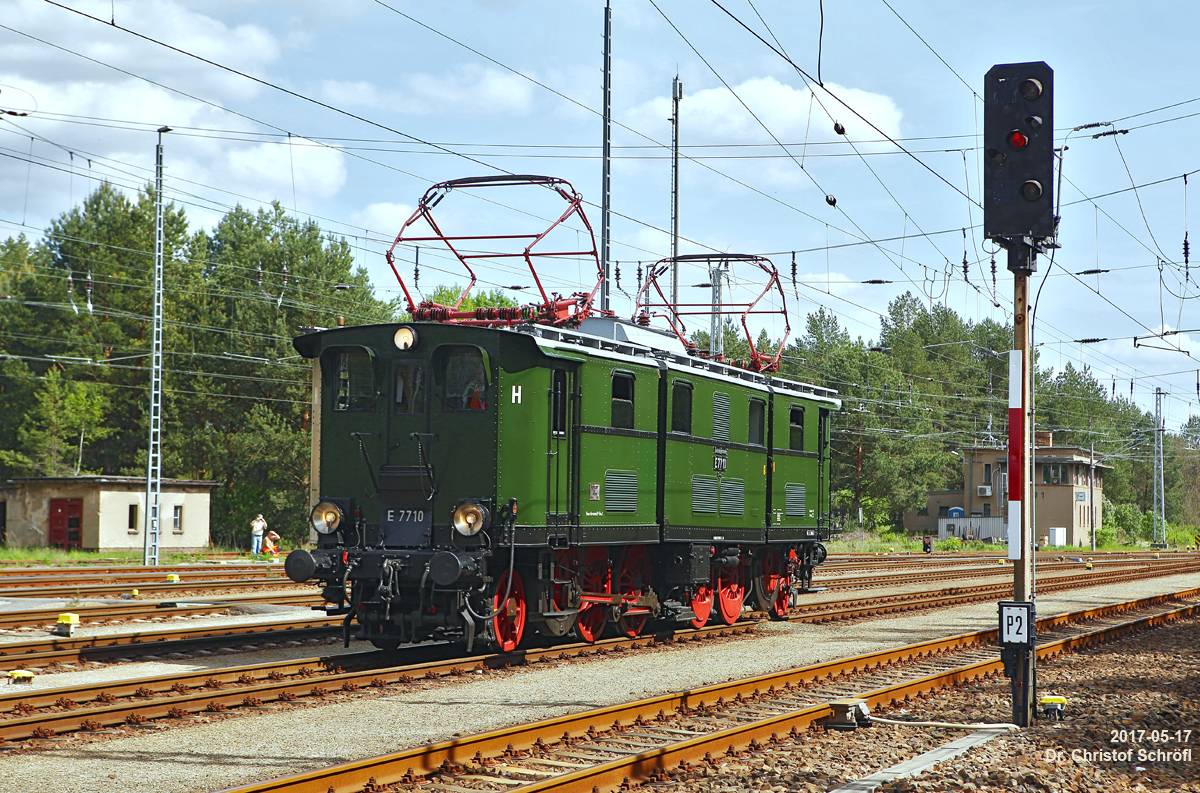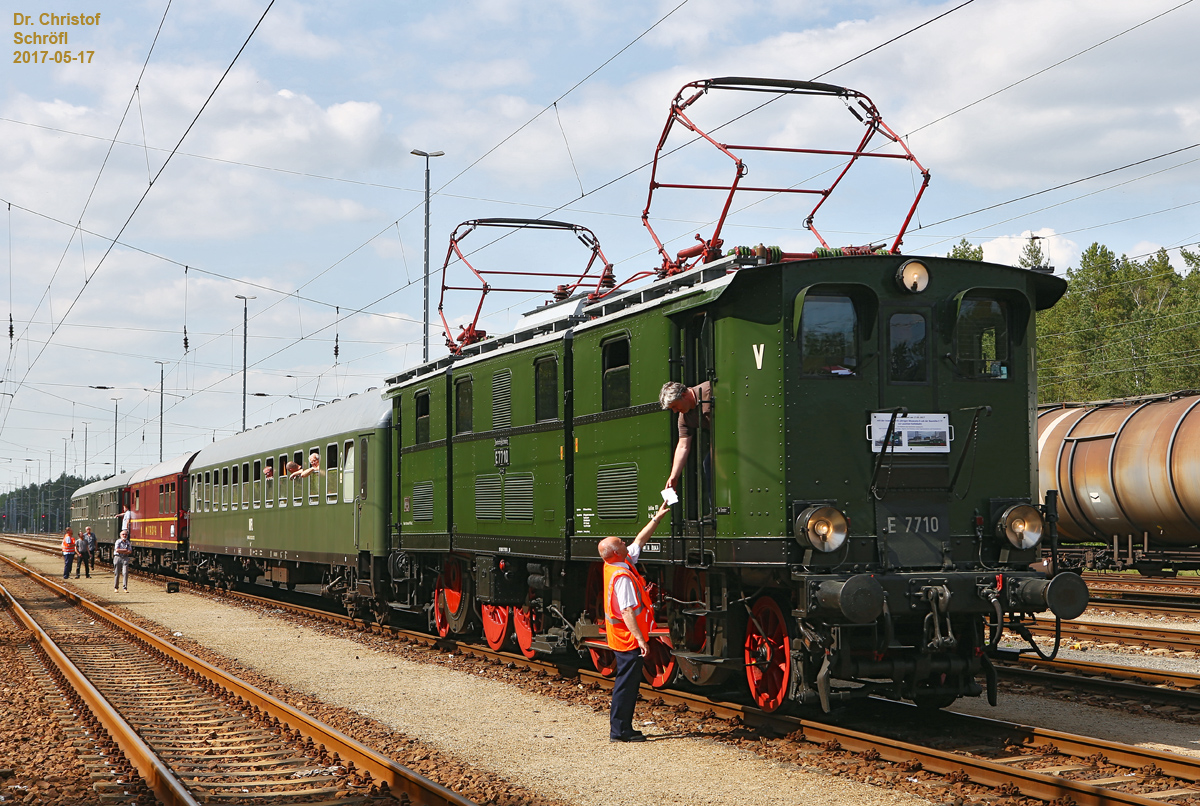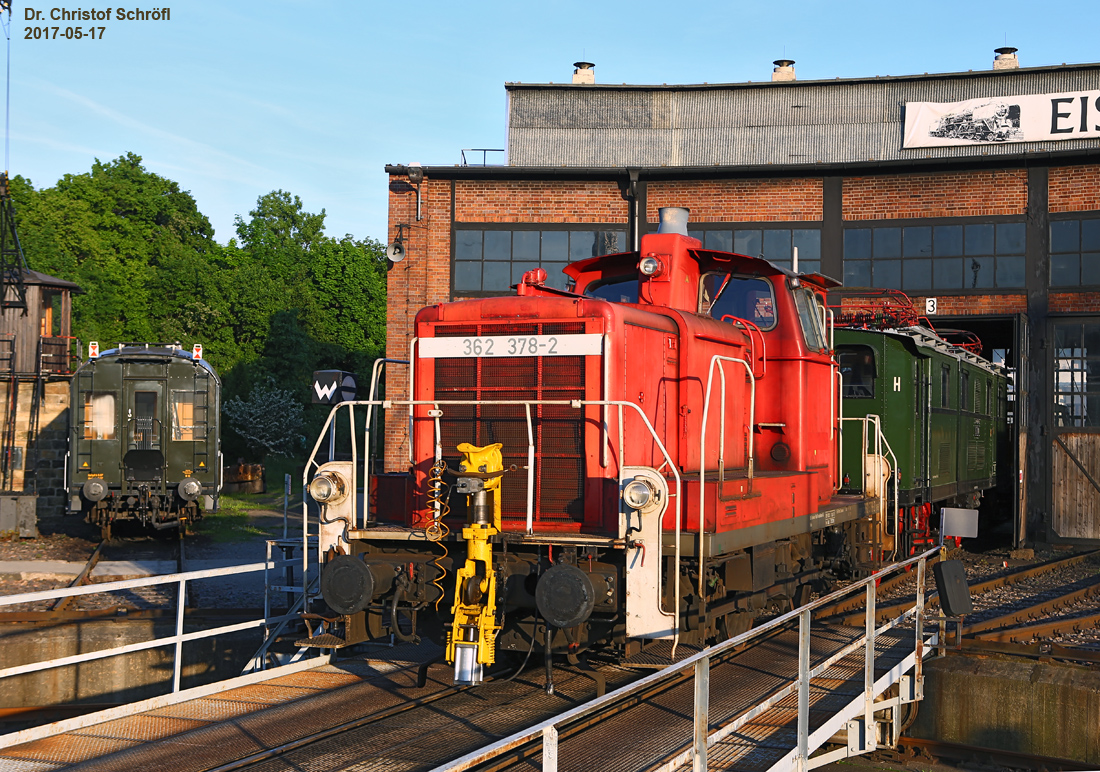 Text & Images: Dr. Christof Schröfl, Mitarbeiter Medien IG Bw Dresden-Altstadt e.V.
Details

Published: 29 June 2017