Tag des offenen Denkmals
Das Eisenbahnmuseum lädt am 11.09.2016 zum Tag des offenen Denkmals auf das Gelände des ehem. Bahnbetriebswerks Dresden-Altstadt ein. An diesem Tag ist der Eintritt kostenlos. Das folgende Programm erwartet Sie:
Präsentation unserer Fahrzeuge

Stündliche Führungen durch unser Eisenbahnmuseum

Öffnung unseres im Stil eines Speisewagens eingerichteten Bistros

Für die kleinen Gäste gibt es Spaß auf der Hüpfburg oder an der Mal- und Bastelstraße

Sonderausstellung zur Eisenbahn - Transportgeschichte der Radeberger Brauerei

Sonderausstellung zur Geschichte der sächsischen Dampfschifffahrt

Als Höhepunkt präsentieren wir gemeinsam mit unserem Partner, Verkehrsmuseum Dresden (VMD), die Jubiläums-Dampflokomotive "Hegel" Lok-Nr. 98 7056 aus dem Bestand des Depot des VMD. Die Lok aus der sächsischen Maschinenfabrik Hartmann (Chemnitz) ist in diesem Jahr 130 Jahre alt.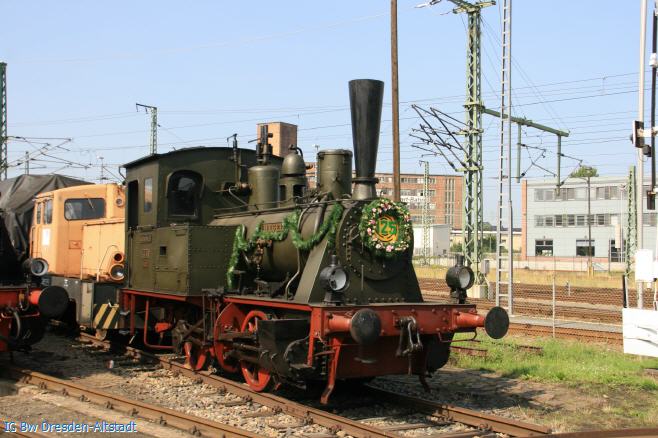 Die "Hegel" leistete bereits in den 50er und 60er Jahren ihren Dienst im Bw Dresden-Altstadt. Sie war damals eine unverzichtbare Rangierlok, wie folgende Fotos aus der Sammlung von Alfred Hobl zeigen: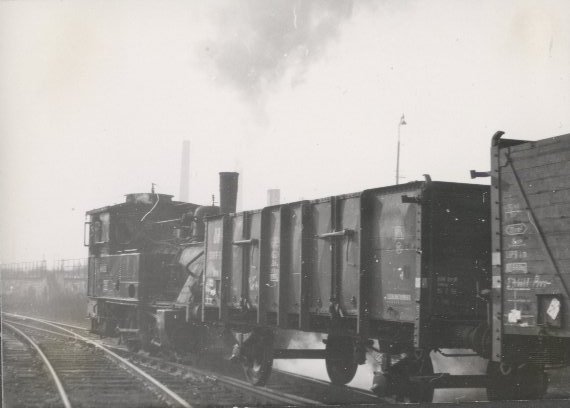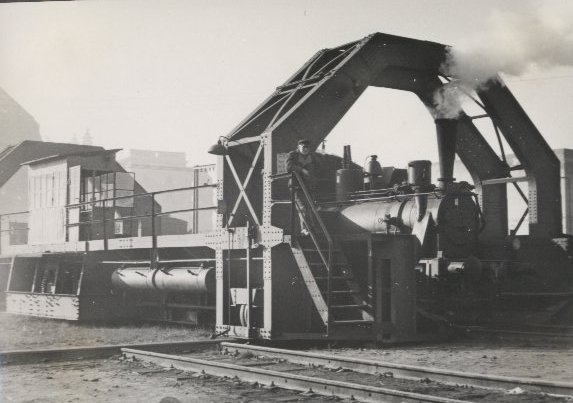 Contact us...
Please understand, we cannot answer each message in time within the week before Steam Engine Festival. Questions about prices and tickets can be answered in our travel agencies.